Creative & Innovative Ideas
Your satisfaction is everything for me. We will give your vision a perfect reality.
Engr. Royam Shafiq
CEO- WEBLOPERZ
Ecommerce Websites
Fully customized E-Store with 100% secured payment gateways
You will get a very user friendly CMS/ADMIN DASHBOARD where you would be able to add/update/delete categories, products and their details and much more…
Custom Web-applications
We are expert in custom web application development
If you want custom webs-application which have database connectivity and have ability to perform desired operations, we are here to help you on.
Business Websites
To have a professional appearance on internet, your business must have an attractive website. We know very well how to do tha
Does your website & marketing truly represent your company online? You're missing out on revenue and growth without a consistent digital presence. We combine branding and tech creativity to create a strong presence that attracts customers and generates leads.
We're a world class local web design firm in Dubai and Pakistan that will help you grow your business and transform your brand. Are you ready to take you business to the next level? We're ready for you! Let's get started!
We are the decisive factor behind your success
At WEBLOPERZ, we believe that inside every impossible is a possible trying to get out. We are a team of creative thinkers and problem solvers dedicated to expanding the limits of what is possible by helping brands achieve their goals
We utilize our experience working with major global brands to fuel creative innovation that delivers real results. Scroll down to find out a little bit about who makes this all happen.
Innovative Ideas
At WEBLOPERZ, we love pushing the boundaries of what's possible. Whether you want an eCommerce website design or a completely new user interface, WEBLOPERZ is here to help with your web and app development needs. We use the latest technology to put your products on the map in a way that is intuitive and flexible to keep up with modern user demand/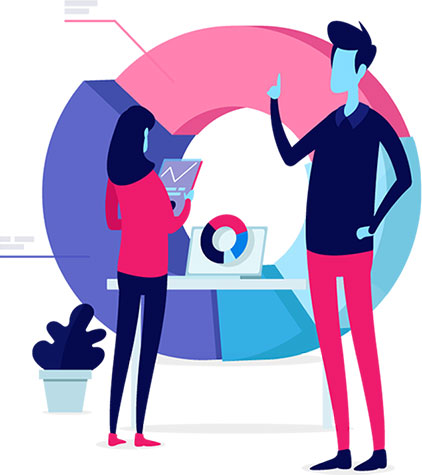 Personalized tactics
With nearly a decade of experience crafting award winning digital solutions, find out what makes the WEBLOPERZ Web Design experience unique.
Results-Oriented Solutions

Strategic insights
Our goal is to deliver cutting-edge digital products that grow your business. We're not interested in a one-size-fits-all approach. We take pride in understanding your business goals, target audience, budget and timeframe to deliver customized solutions and real results.
121 King Street, Melbourne Victoria 3000 Australia